Magnum G (Glutamine)
Magnum G™ is a powerful high-grade version of the amino acid l-glutamine. This advanced version assures maximum absorption and systematic assimilation. Scientific research has suggested that Magnum G™, combined with proper training and nutrition, may help support increased lean muscle tissue and amplify immune system function.* Magnum G™ is a necessity for the athlete looking for serious results.
Glutamine is the most abundant amino acid found in the human body. Approximately 80% of the amino acids in your body are L-Glutamine. This is the first amino acid depleted during strenuous exercise and the most crucial to be replenished.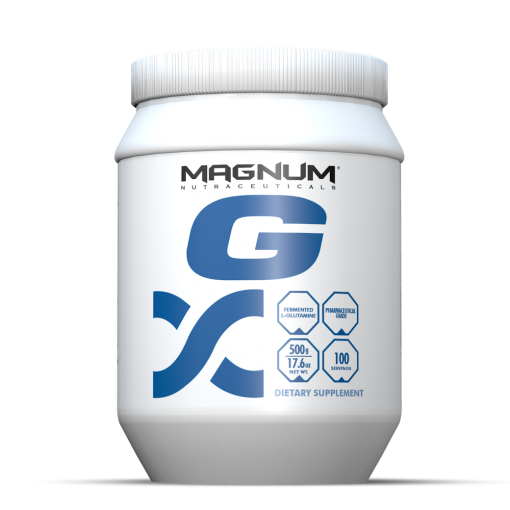 Magnum G (Glutamine)
$30.00
Magnum G Glutamine Results:
*Support building and repairing lean muscle*
*Clearing lactic acid and to help improve blood and nutrient flow*
*Support immune system function*