Big-C
Pre-Workout Non-Water Retaining Creatine Capsule!
30 Servings (200 capsules)
Magnum Big C® is a maximum strength Creatine formula designed to help you get the most from your workouts. These four Creatine sources have been proven to promote lean muscle mass and strength for individuals involved in bodybuilding and resistance training. Every ingredient in Magnum Big C® is Pharmaceutical Grade, so there is no water-weight, no bloating, no loading phase and no more excuses for poor results in the gym. With the addition of Russian Tarragon for increased Creatine uptake, Magnum Big C® is arguably the most absorbable Creatine available.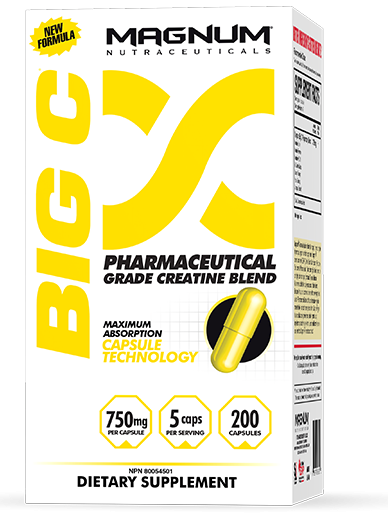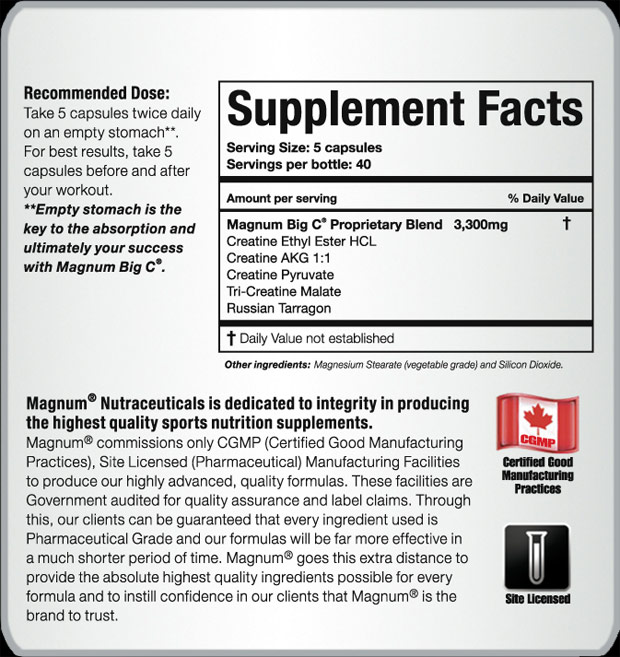 Big-C
$41.00
What does Magnum BIG C do?
*An increase in energy and endurance for any activity*
*A reduction in recovery time*
*An increase in strength*
*Hardening of muscles*
*Increased muscle density*